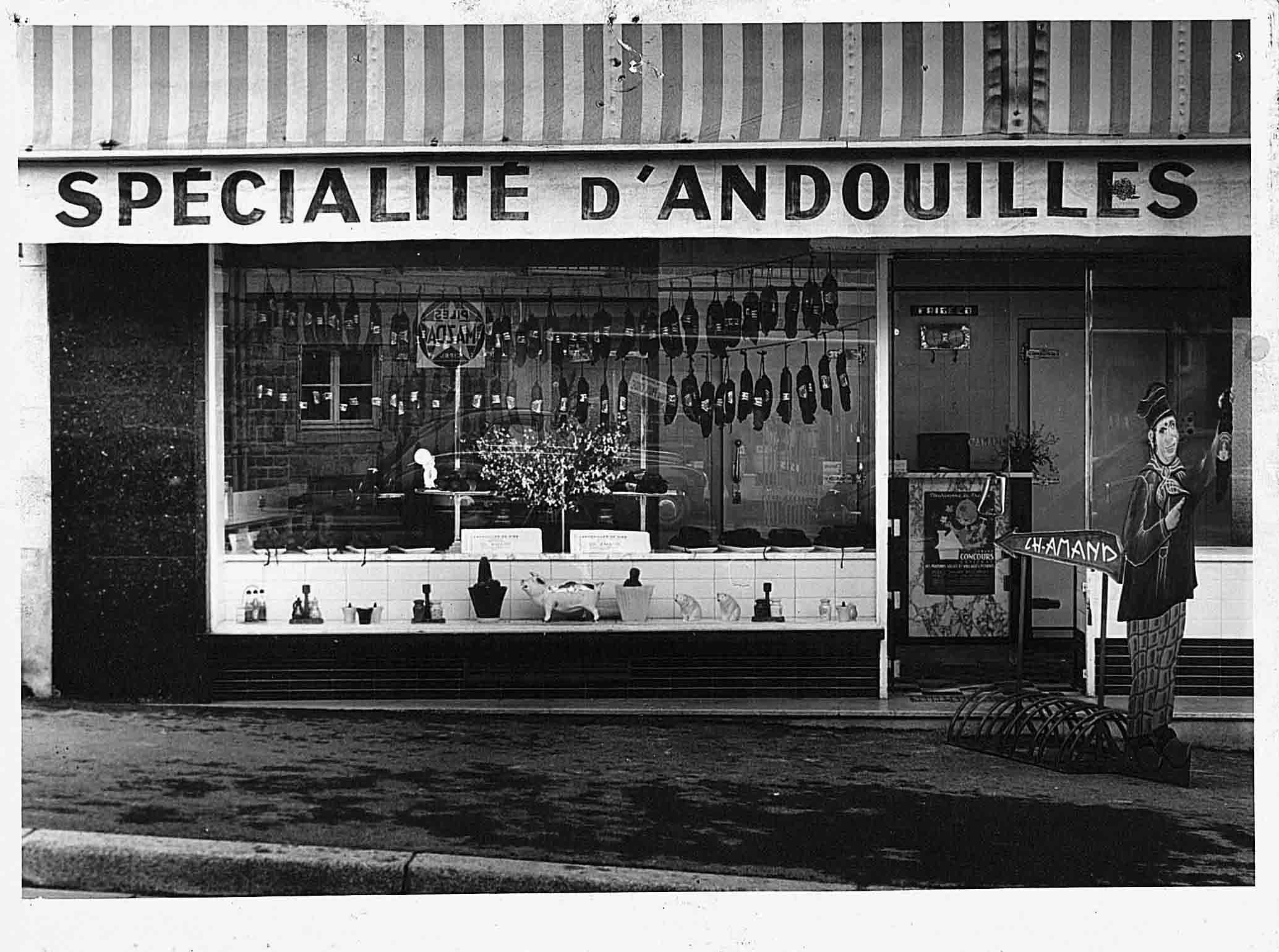 The families Amand and Bianic were able to perpetuate their enterprises till 2007 or they combined meet together the new challenges of the 21st centuary. Historical stroll in pictures …
1947 –

M. Charles Amand

established an home made delicatessen workshop at Vire (14).
1960 –

M. René Bianic

established a delicatessen producing department at Lampaul Guilmiliau (29).
1975 – Gilles and Didier Amand join hands with their father and the three established

Charles Amand SA

… in few years the enterprise will pass from the home made stage to the industrial stage, leader in production of andouilles.
1976 – Michel and Claude Bianic joined hands with their father and established

Bianic SA

.
1980 – The company

Bianic

established at Morlaix and moved from home made stage to industrial stage.
1988 – Successful diversification towards sea products… Within a few years the company

Charles Amand

acquired an international dimension and has become the European leader in sea terrines. Since then

Amand Terroir

has become the brand for andouille and andouillette.
1989 –

Bianic SA

constructed a manufacturing unit for Guémené at Beignon (56). The company will be the leader in its market.
2000 – Sale of sea products part to a European Group (Amaris).
2007 – The 4 historical managers and competitors have joined hands: Birth of

Amand Bianic

group.
[nggallery id=2]